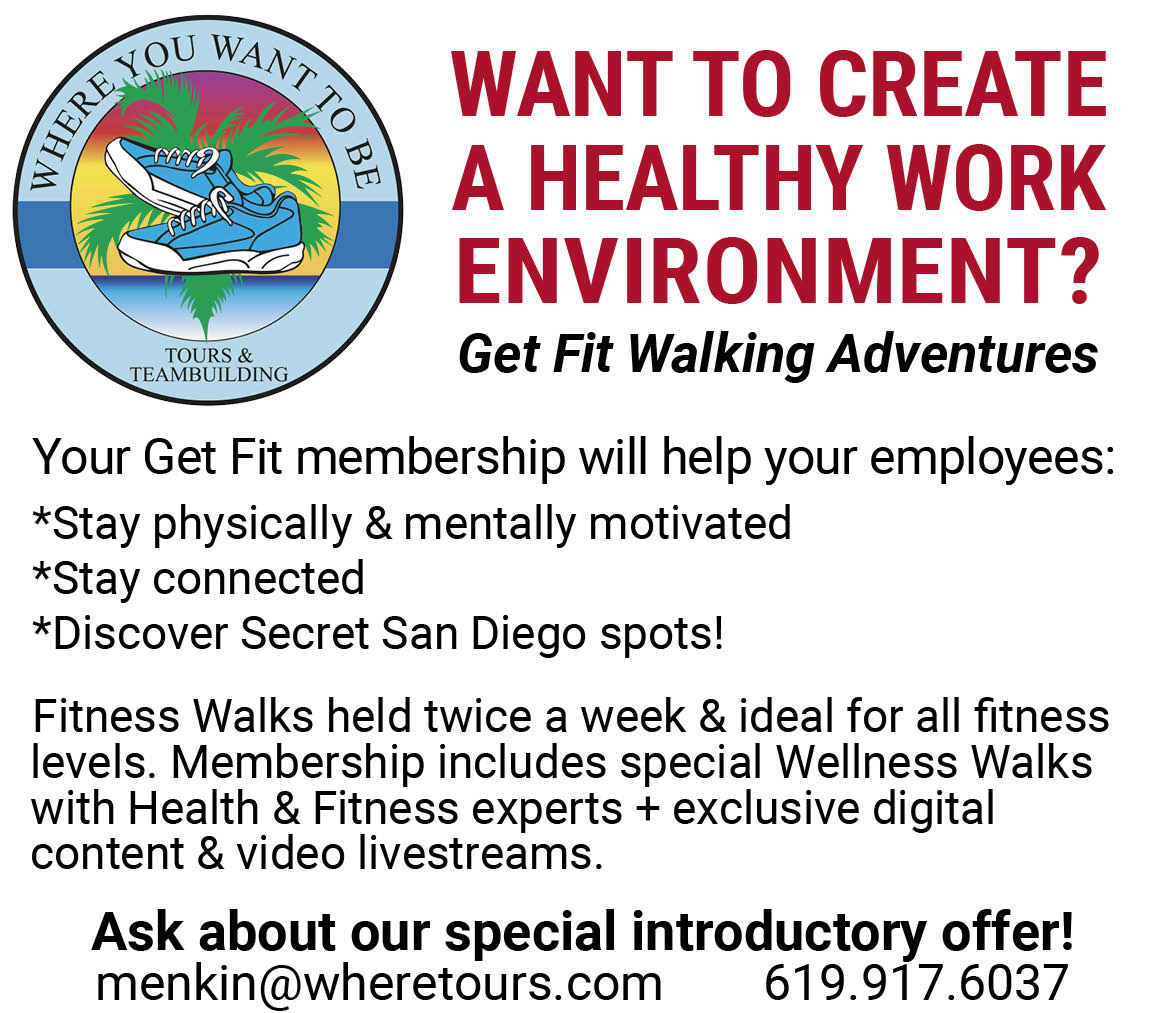 Complete this form for more information on the membership. If your company is not sponsoring your membership, please fill out the form or email Menkin@WhereTours.com
Marc and Darlynne,
What a fabulous way to start the weekend exploring Balboa Park with you and some Kaiser Permanente colleagues. It's always a pleasure to spend time with you both and hear about your latest adventures. You really live your brand of fitness, adventure and fun!
Thank you for the exceptional tour yesterday. I appreciated how we covered some new terrain and still managed to 'sit and see' some places that we could easily have overlooked. Yesterday, we saw the Cabrillo Bridge from a perspective I've never seen. And stopping in the garden outside the Mingei to look up at the California Tower was stunning.
There's a wellness theme of 'sit-and-see'. In fact the newspaper highlighted it today. I've shared some highlights below. Your Get Fit walks accomplished that and so much more. Thank you again for sharing your gifts.
Janette , Kaiser Permanente San Diego