Little History About "Where You Want To Be"
Darlynne & Marc
When we first started Where You Want To Be, it was a simple walking and biking tour company that we did on the weekends. Marc's passion for San Diego and natural curiosity were the initial driving forces but as time went on, we quickly realized, we were given a very special gift. For us, Where You Want To Be is a true reflection of who we are and what we enjoy doing the most – blessing people with an experience of a life time.  As our favorite neighbor Pat once told us, "You two have found your true calling. You're like two kids in a candy store."  It's truly our hope that when you're with us. you'll say "I'm exactly where I want to be."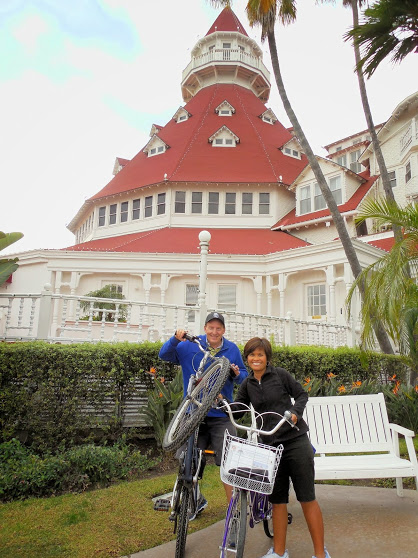 Our Mission… 
Our adventures are all about lifting others up and bringing people to a better place. It's our hope that when 

you

're with us, 

you

'll experience the true meaning of ALOHA… 

Living life to the fullest 

Experiencing the true meaning of JOY

Enjoying the thrill of new experiences 

Embracing a child like spirit

Creating memories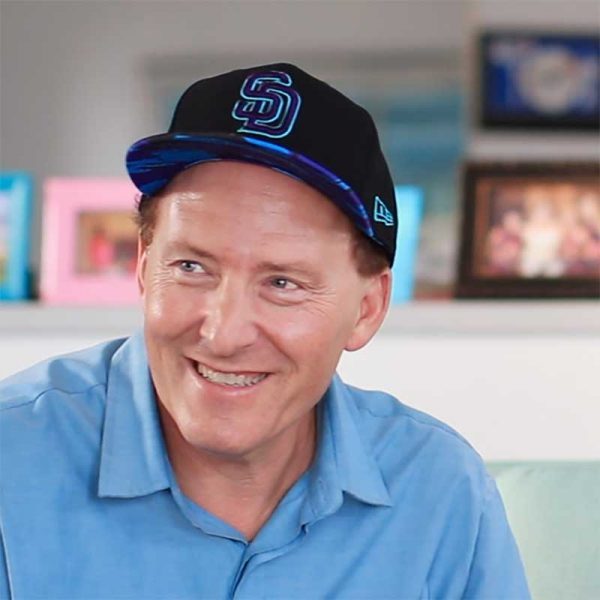 Marc Menkin
Owner
Prior to launching the team building company in 2003, Marc did outside sales and business development in the Direct Mail Industry for 17 years. His passion for creating unique experiences was realized while planning a fundraiser event for the YMCA's Camp Surf Tropical Beach Party in 1999. It was that experience that ignited his passion for creating outdoor events that are fun and meaningful. ``Marc's unique perspective on life combined with his creative spirit is really what our experiences are all about,`` says Darlynne. ``He's the happiest when he gets to create a Scavenger Hunt from scratch and then gets to see a corporate group experience it.`` Marc's professional accomplishments include a Friends of the YMCA Award and Top 50 Most Admired CEO (San Diego Business Journal). Marc and Darlynne met at University of Pittsburgh Johnstown and relocated to San Diego from the East Coast in 1990. In his spare time, Marc loves riding his bike in San Diego's colorful beach towns, along with taking power walks in Balboa Park and Windansea Beach, playing basketball and discovering new adventures like San Diego's smaller and intimate theater experiences.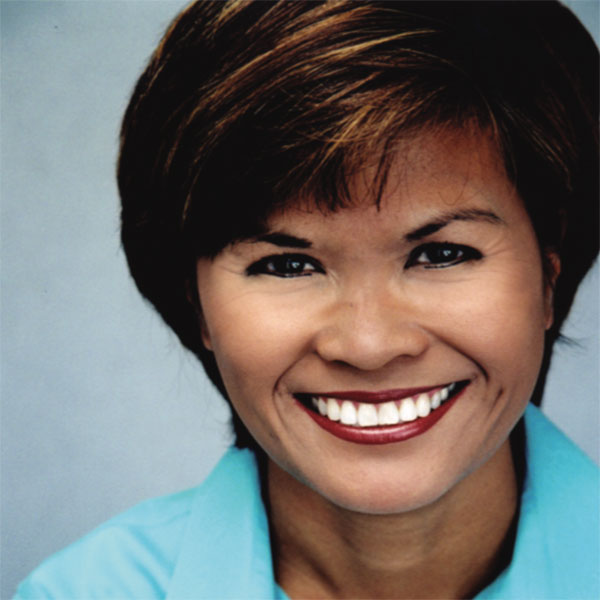 Darlynne Reyes Menkin
Owner
Darlynne is an Award winning journalist who worked in several television markets including Philadelphia, Las Vegas and Washington, D.C. before settling in San Diego. It was a job opportunity at KFMB-TV that allowed Darlynne to move out west with her new husband. She was in the broadcast industry for more than 22 years and during that time, she worked behind and in front of the camera. ``Being a television journalist opened up so many doors and it gave me the opportunity to meet people I wouldn't have met otherwise. Everyone has a unique story, whether you're a stay at home Mom or Hollywood celebrity.`` Thanks to her extensive television career, Darlynne is also a public speaker and media coach - two skills that have helped the couple's team building business. Darlynne's professional accomplishments include a Golden Mic Award, San Diego Press Club Award, Women Who Move the City and Women Changing the World. Darlynne is an avid supporter of the Pacific Islander/Asian American Business Community and serves on the Marriage Ministry and Business Leaders Ministry at the Rock Church.
Whatever you do, work at it with all your heart, as working for the Lord, not men.  
(Colossians 3:23)