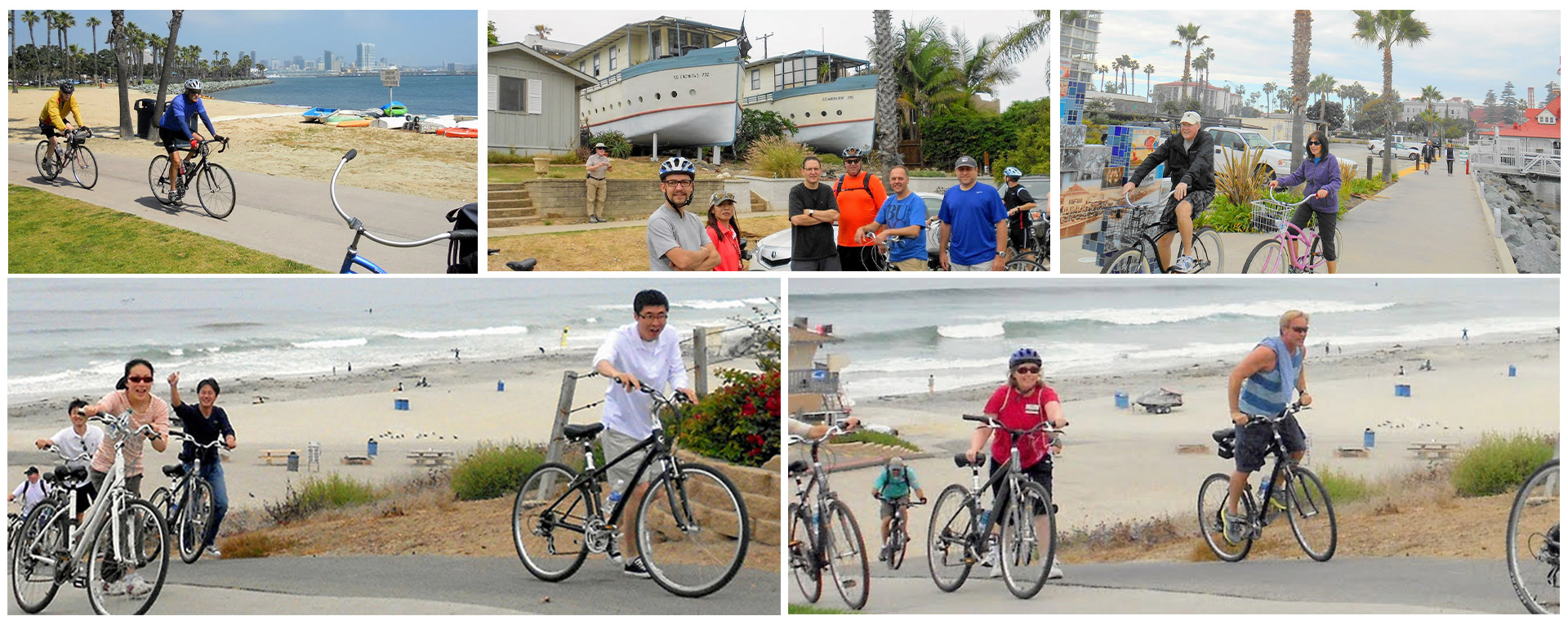 The Good Deeds Bike Experiment
This is an innovative team building experience that helps others AND makes a lasting impression on your team. We provide the electric bikes or beach cruisers for a few hours on a relaxed spin showcasing Hidden Gems in San Diego. Come along on our "Charity Giveback Teambuilding Bike Tour" and we'll treat you to a fun day of activities, with some "random acts of Aloha" thrown in for good measure.
This is a customized, guided experience designed around your goals & vision. During the adventure, we'll take you to secret San Diego spots where the locals hang out. From amazing coastal views, colorful homes, pristine gardens, public art and boutique hotels, you'll discover why so many people fall in love with San Diego. Your experience will culminate with a special "Give Back" activity. Your team will build trikes or bikes for deserving kids. This unique activity is a great way for your team to explore together, have fun and most importantly, bless those in need!